Uniform & Equipment
Our students take pride in their appearance by wearing the correct Royds Hall uniform.
We expect our students to present themselves dressed appropriately for the working day in correct school uniform as listed below (details of our uniform expectations are also available in the Student planner). Hair should be of a natural colour and style. Unnatural brightly coloured hair or various coloured hair is not permitted.
The school uniform expectations are listed below.
General Uniform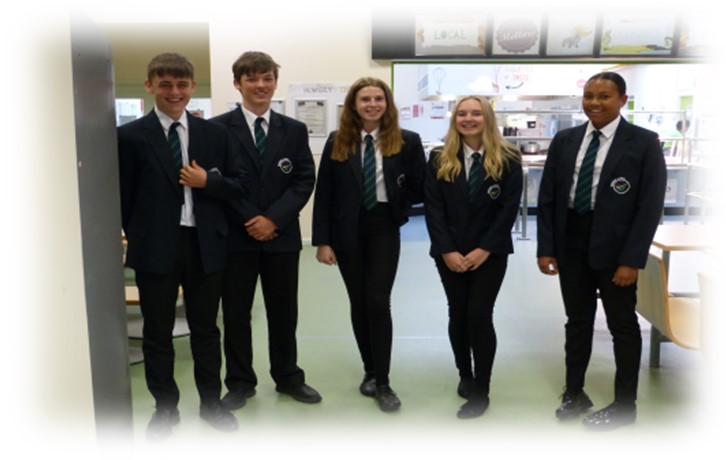 Uniform
Details

Navy 'Trutex' Blazer with school logo - Required

Navy Royds hall Jumper (Optional)

This must be a blazer with the school badge

This jumper must have the School logo on it. The jumper is an optional item.

Generic Plain black tailored trousers or knee-length tailored skirt - Required

Trousers should be tailored and straight legged. Cropped, leggings, jeans or jeggings are NOT permitted.

Skirts must be tailored and to the knee, they must NOT be made of stretchy or thin material.

No decorative/coloured zips, patch pockets or studs.

Generic Plain white collared shirt - Required

This must be tucked in and the top button fastened.

Shalwar-Kameez – black

White shirt and tie to be worn under this - Required

Royds Hall Clip on tie - Required

Navy/Green for Year 11

Navy/Sky Blue for Years 7-10

Generic Black socks or black tights - Required

No trainer socks or knee high socks (ankles must not be visible).

Black tights must be 60 denier or higher.

Generic Shoes – plain black which are of a formal style - Required

Shoes must have no sports branding.

Trainers, canvas shoes (including Vans), pumps or boots that sit above the ankle are NOT allowed. Students should be wearing school shoes at all times within the main school building.

If you need to clarify footwear before September, please contact your child's Head of Year.
Our Uniform is the same all year round
A School bag to be of a suitable size to carry all school equipment. Outdoor clothing (coats, jumpers etc)
are not to be worn inside the school building.
Students who attend school in the incorrect uniform will be loaned the correct uniform from student services. Uniform which is borrowed will be clean and sanitised. If purchasing uniform is an issue, please email your child's Head of Year to discuss how the school can support you.
P.E. Kit
PE polo shirt with school logo
Half-zip fleece with school badge OR Reversible Rugby shirt with the school logo for outdoor lessons
Black shorts, Black / Navy tracksuit bottoms or plain black leggings
Plain black football socks or white sports socks
Trainers
Football boots for outdoor lessons
Plain black skins may also be worn
All students with long hair will also need a bobble to tie their hair back in PE.
Please see below supplier details for all of our school uniform items:
Uniform Exchange - can be checked for all uniform items including Blazors and Tie's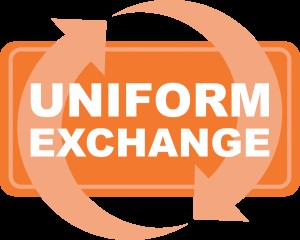 Uniform Exchange has the capacity for accepting donations of out-grown items and also for requesting items. Anyone living or at a school in Kirklees can apply, it's not means tested and you don't have to be in reciept of benefits. Parents and staff can all apply using our online form and we can deliver to your school or to a library/home address.
Use the contact details below for the form and for further information:
Unit 18 Railway Sawmills Business Park, Burbeary Road, Huddersfield HD1 3UN
http://www.uniform-exchange.org
@uniformexchang
https://www.facebook.com/UniformExchange
Natasha's School wear
1-3 Buxton way, Huddersfield, HD1 2UL
Online Schoolwear Shop Huddersfield and Surrounding Areas (natashaschoolwear.co.uk)
Bridge School Wear
4 -6 Scar Lane, Milnsbridge, Huddersfield, HD3 4PE
Bridge Schoolwear School Uniform Providers in Huddersfield
The generic items (such as white shirts, black trousers and skirts, black socks and tights and black shoes) can be purchased widely at alternative stores.
Appearance
Make up should be natural, no acrylic or painted nails are permitted for health & safety reasons
Hair should be of a natural colour.
Only clear nose studs may be worn (or the nose stud must be removed/covered by a plaster).
Jewellery
Jewellery must be kept to a minimum and will need to be removed for PE and other practical work
Up to one small ring, watch, charity band, clear nose stud
Earrings – one pair of stud/sleeper earrings (less than 5mm in diameter). Hoop earrings are not permitted
Necklaces should not be visible
Only clear nose studs may be worn (or the nose stud must be removed/covered by a plaster).
No acrylic or painted nails for Health and Safety reasons
Natural make up only
Personal Electronics
Head phones and mobile phones etc are only permitted to be used at break or lunch time when students are sat down in a designated area.
Equipment
Student Planner (will be provided by school)
Pencil case
Pens (black/blue and a purple pen)
Pencil
Rubber
Pencil Sharpener
Ruler
Scientific Calculator
Protractor
Pair of compasses
Whiteboard pen
Reading book
Water bottle
Head phones and mobile phones etc are only permitted to be used at break or lunch time.