Safeguarding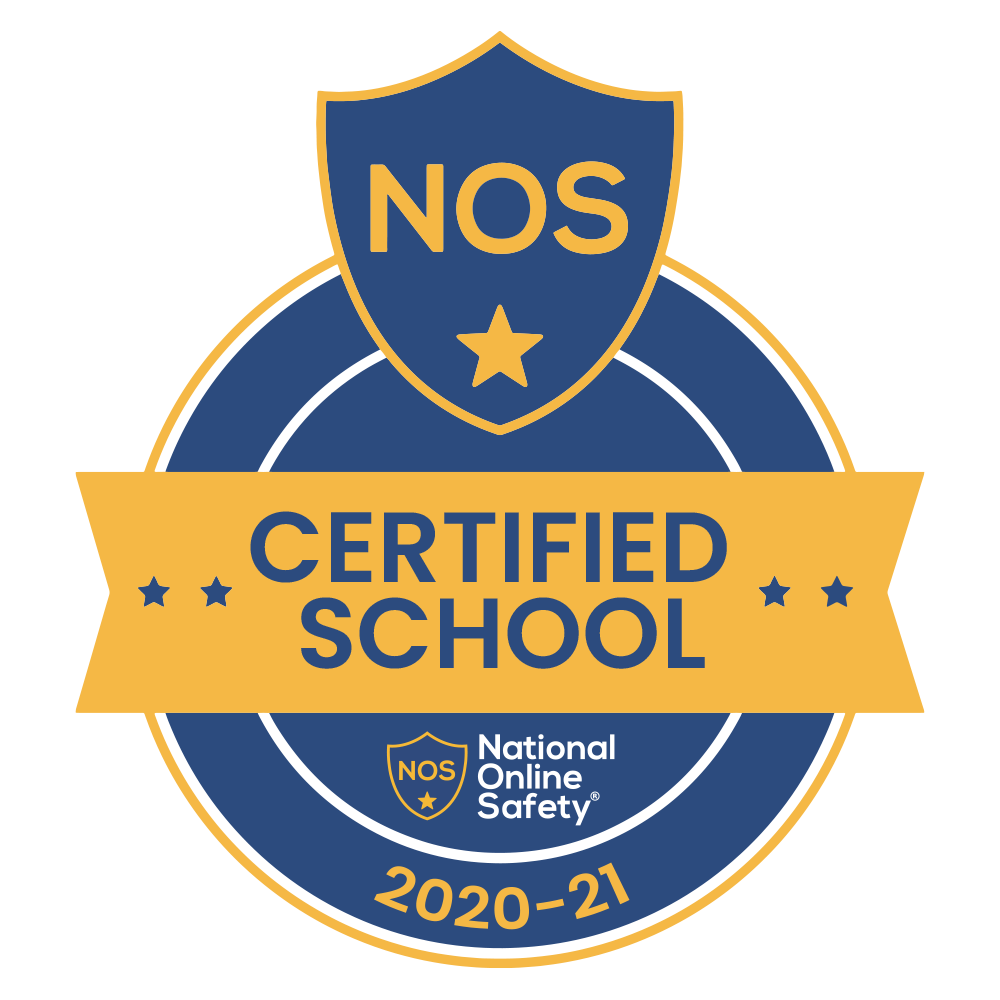 Our first priority is that ALL students feel safe and happy in our school.
We have an extensive Safeguarding & Child Protection Policy & Procedure which you can view by using the link below:
Safeguarding & Child Protection Policy & Procedure
At Royds Hall we are committed to safeguarding and promoting the welfare of children and we require all staff, volunteers and visitors to share this commitment. We acknowledge that safeguarding is everyone's responsibility and all of our staff are trained to be vigilant and aware of the signs and indicators of abuse. We work with students to develop trusting, consistent and professional relationships. We promote early help processes and aim to identify any difficulties or concerns early in order to act preventatively. We will always provide support and advice for families and parents/carers, whilst acting in the best interests of the student.
Safeguarding also includes ensuring we follow safe working practices and provide a secure learning environment for our students and staff.
If you have any concerns about the safety of your child or any child at the School please do not hesitate to contact our Designated Safeguarding Lead Mrs Joanne Thompson - Joanne.thompson@sharemat.co.uk or our team of Assistant Designated Safeguarding Officers at School. We have strong links and can refer students for a range of support.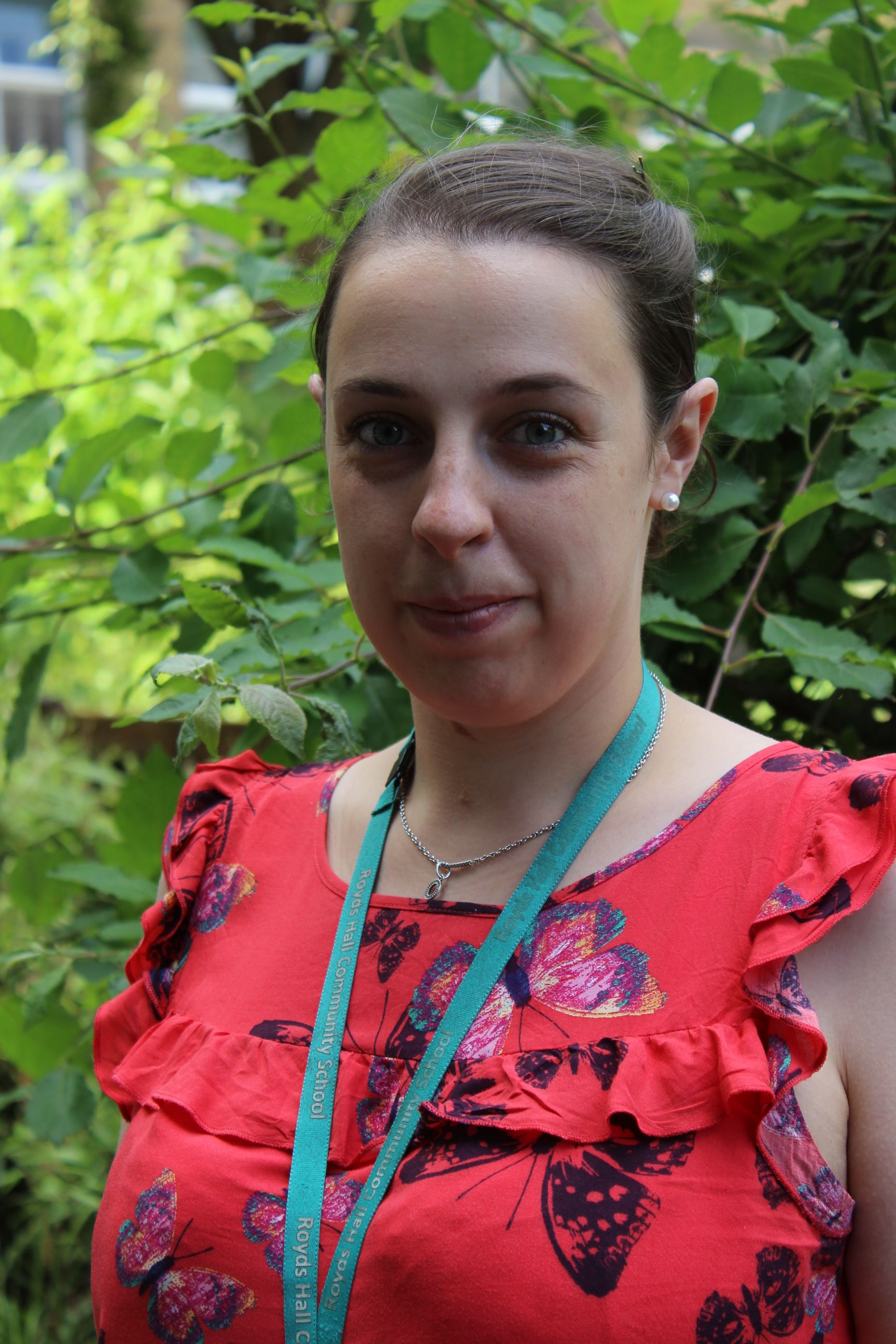 Mrs Thompson - Director of Safeguarding and SEMH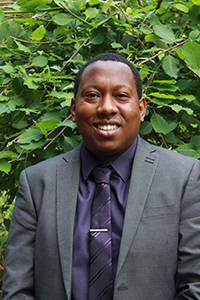 Mr Douglas - Head of Year 11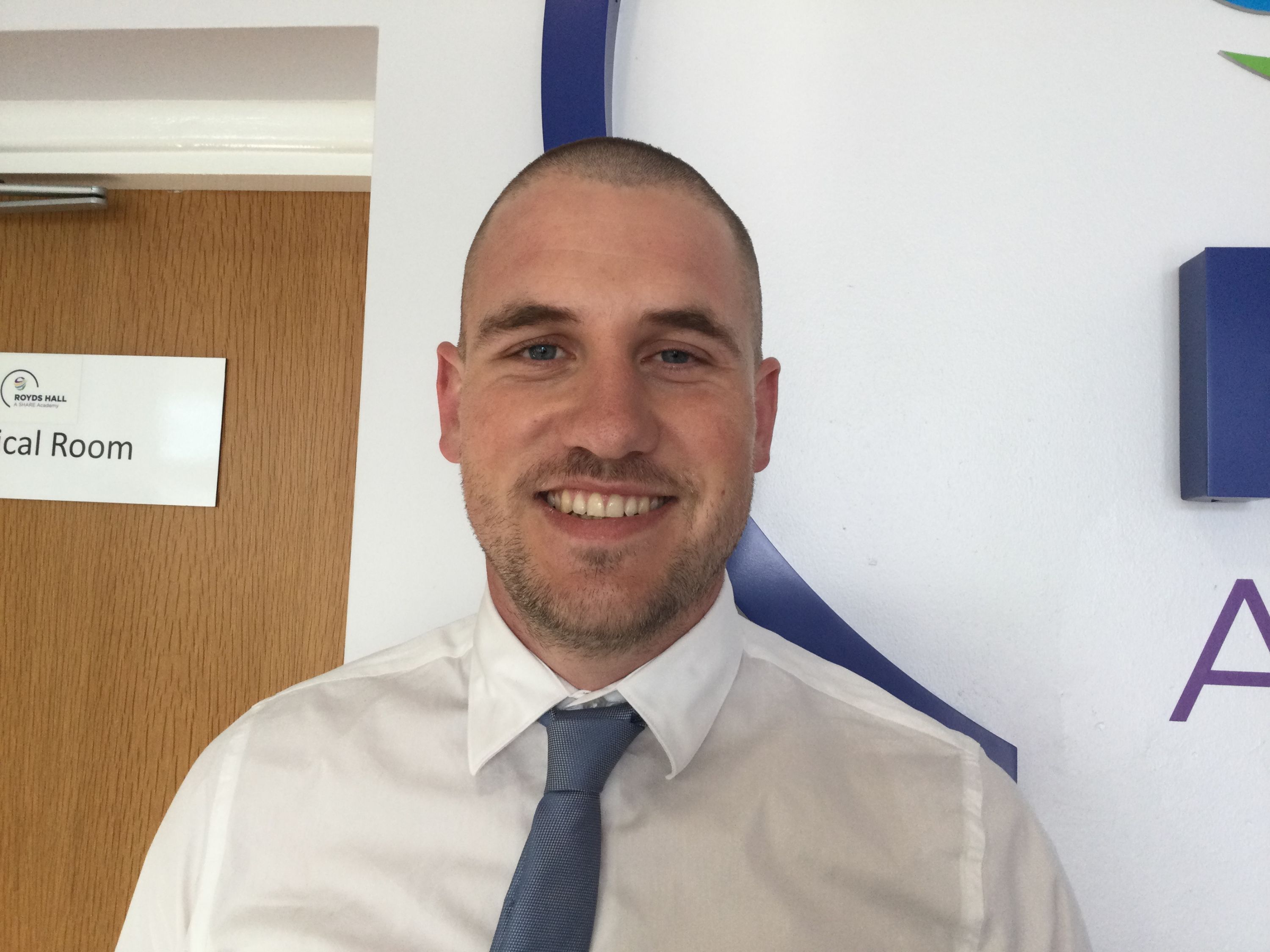 Mr Lee - Head of Year 10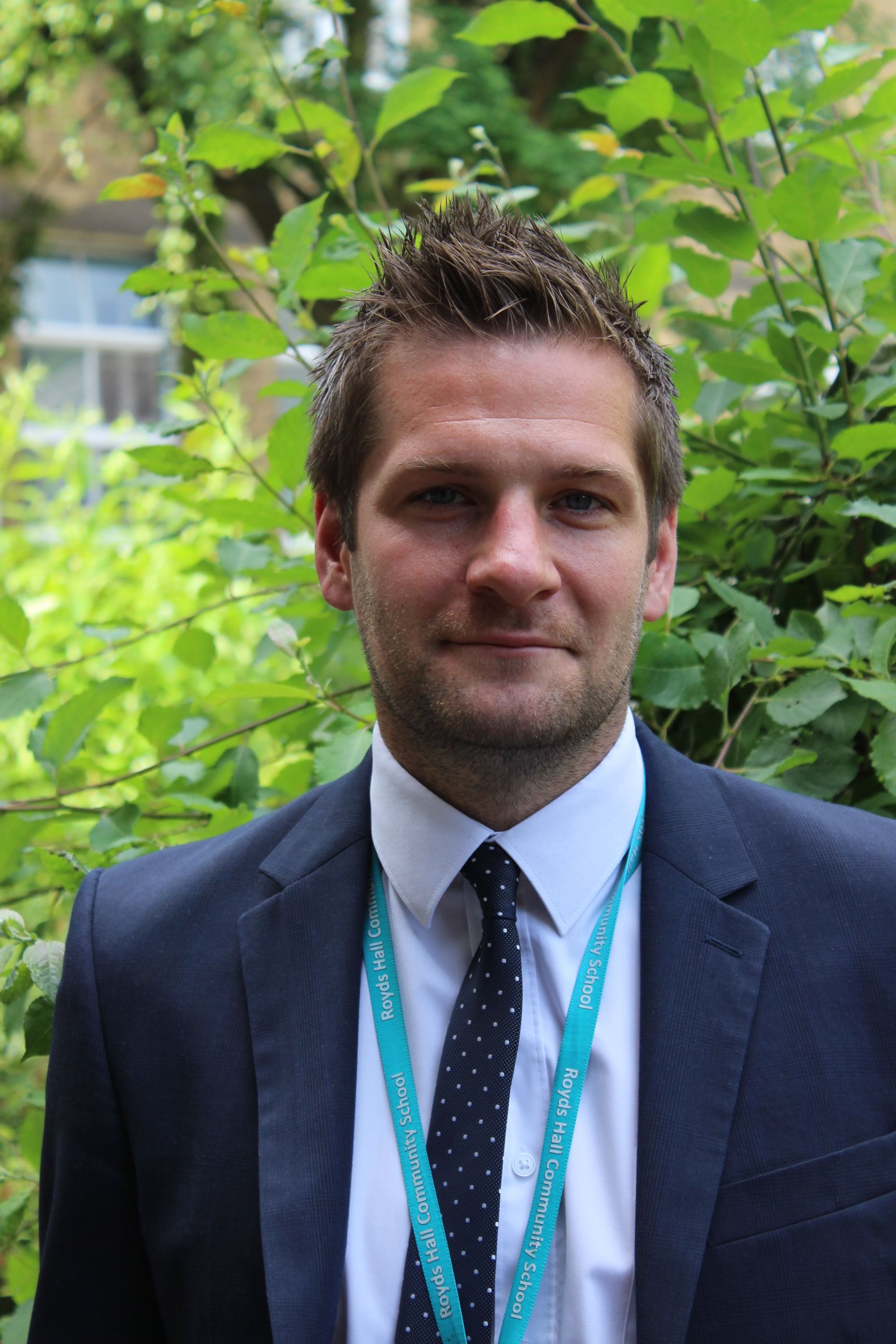 Mr Jaggar - Head of Year 9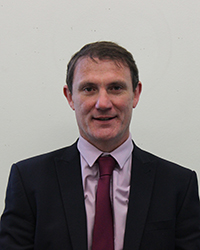 Mr Kitterick - Head of Year 8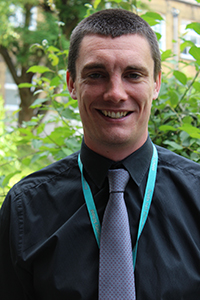 Mr Flaherty - Head of Year 7
Please use the link below if you are worried about online communication or abuse:
https://www.ceop.police.uk/safety-centre/
CLICK THE BUTTON BELOW TO REPORT ONLINE EXPLOITATION/ABUSE
Any concerns around safeguarding as a parent or child please use this email address. Royds.help@sharemat.co.uk
What is Safeguarding?
The action we take to promote the welfare of children and protect them from harm – is everyone's responsibility. Everyone who comes into contact with children and families has a role to play." Every child can be hurt, put at risk of harm or abused, regardless of their age, gender, religion or ethnicity. Safeguarding legislation and government guidance says that safeguarding means:
protecting children from maltreatment
preventing impairment of children's health or development
ensuring that children are growing up in circumstances consistent with the provision of safe and effective care
taking action to enable all children and young people to have the best outcome
Working Together to Safeguard Children - HM Government, 2018
Royds Hall Academy takes its role in safeguarding extremely seriously and our staff will do everything they can to protect students and children from harm.
We acknowledge that safeguarding is everyone's responsibility and all of our staff are trained to be vigilant and aware of the signs and indicators of abuse.
The viewpoints and voice of students is of paramount importance to our Academy and we will always listen to their wishes, thoughts and feelings, as well as identifying and supporting their needs. We will work alongside students to develop trusting, consistent and professional relationships. We advocate early help processes and, where possible, we will identify any difficulties or concerns early in order to act preventatively. We will always provide support and advice for families and parents/carers, whilst acting in the best interests of the student at all times. Safeguarding also includes ensuring we follow safe working practices and provide a secure learning environment for our students and staff.
Royds Hall Academy safeguards students by:
Maintaining a secure site and ensuring that all visitors to the Academy are recorded and monitored
Ensuring that safer recruitment practices are followed to prevent those who pose a risk to children gaining access to our students.
Ensuring that all students understand the importance of e-safety both at the Academy and at home.
Filtering and monitoring all internet traffic into the Academy to ensure that students cannot be exposed to harmful material and communication.
Ensuring that all staff employed by the Academy have received Disclosure and Barring Service (DBS) clearance which is recorded in the Single Central Record.
Providing regular training and briefings for all staff in child protection and ensuring that all staff and visitors know who our designated safeguarding officers and designated senior lead are.
Ensuring that admission and attendance procedures are robust to protect students, ensure that they are safe and prevent students from going missing from education.
Empowering young people to identify risks both within the Academy and in their community; ensuring that they have the skills and confidence to protect themselves and others.
Making sure that all students understand the importance of disclosing concerns about themselves and peers, and giving them the confidence to discuss sensitive issues.
Providing pastoral and inclusion support to ensure that all students have access to guidance and advice, and when needed referrals for additional agency support to meet their needs.
Sharing information with other agencies and services to ensure that students, children and their families have support to meet their needs and prevent children and students from harm.
Taking immediate action and contacting the appropriate agencies when we believe that a student or child is in danger or is at risk of harm.
ThinkUKnow
Families can visit www.thinkuknow.co.uk/parents to access advice and support on how to keep children safe from sexual abuse, both online and off. Articles provide guidance on topics as diverse as: challenging harmful sexual attitudes and promoting positive behaviours; helping a child with autism negotiate life online; supporting a child who has been sexually abused; and dealing with a range of online issues such as sending nude selfies and viewing pornography. Users will find films, downloadable guides and useful links to support organisations. Other helpful sources of information include:
Organisation

Contact Details

Overview

ParentInfo.Org

Expert information for parents to help children and young people stay safer online.

Keeping Children Safe in Education

https://www.gov.uk/government/publications/keeping-children-safe-in-education--2

The KCSIE document is statutory guidance for schools

Keeping Children Safe in Education - Translated into 11 different languages

The KCSIE document translated into different languages

O2 NSPCC

https://www.o2.co.uk/help/nspcc/online-issues?cm_mmc=email-_-06005valuestatement-_-A001030517-_-nspcc-_-06005

This provides useful resources for parents /carers on social networks, apps. This site also supports with online safety

CEOP

Provides guidance, support and the ability to report any concerns about online sexual abuse or the way someone has been communicating with you online.

NSPCC

https://www.nspcc.org.uk/preventing-abuse/keeping-children-safe/

National charity that provides support and guidance for children and families that are victims of cruelty

NHS Live Well

Information from the National Health Service which covers; advice, tips and tools to help you make the best choices about your health and wellbeing.

NHS

Web: www.nhs.uk Go to: 111.nhs.uk Call 111

The NHS website offers a range of supportive material and resources from medical professionals.

Childline –provided by NSPCC

Website: www.childline.org.uk Telephone: 0800 1111, Ask Sam – through a message board facility, Text 'Shout' for support on 85258.

Contact Childline with SignVideo for children with hearing disabilities. Sign Video lets you contact through a BSL interpreter anytime from Mon-Friday, 9am -8pm. Saturdays, 9am-1pm

To access a counsellor, they are there to listen and support you with anything you'd like to talk about. Or you can have a 1-2- counselling chat online. You can discuss anything you like from a disclosure of pregnancy, being a victim of bullying, feeling low and struggling with sleep patterns; to mental health issues, or general low mood

Kooth

Website: www.kooth.com

Visit kooth.com and sign up for the text based conversation with a qualified counsellor.

Kooth is a service which provides support with well-being and resilience specifically for teenagers.

Samaritans

Web: www.samaritans.org, Email: jo@samaritans.org. Telephone: 116123 (24 hours a day, 365 days a year

Encourages children and adults to talk about their own mental health needs and provides top tips for managing mental health during crisis

Young Minds

Website: www.youngminds.org.uk. Text 'YM' to: 85258 Parent Helpline:0808-802-5544

Text YoungMinds Crisis Messenger, for free 24/7 support across the UK if you are experiencing a mental health crisis. It also provides support and guidance for parents/carers to help support their children with managing their mental health.

Cruse

Website: www.cruse.org.uk Telephone: 08088081677

This is a service which offers support, advice and information to children, young people and adults when someone dies.

Child Bereavement UK

Website: www.childbereavementuk.org Helpline: 0800 02 888 40 Email: support@childbereavementuk.org Live chat is available via the website

Child Bereavement UK work to provide support to families of children who have lost a loved one.

Domestic Violence

Website: www.nationaldahelpline.org.uk 24- hour National Domestic Abuse Helpline: 08082000247

The National Domestic and Abuse Helpline is for women and children who are exposed to domestic violence. This allows you the option to seek help, support and advice. In an emergency, please call 999.

Common sense Media

Website: www.commonsensemedia.org

provide independent reviews, age ratings, & other information about all types of media for children and their parents.

Internet Matters

Website: www.internetmatters.org

provide age-specific online safety checklists, guides on how to set parental controls, and practical tips to help children get the most out of their digital world

Marie Collins Foundation

Website: www.mariecollinsfoundation.org.uk

How can I help my child – sexual abuse

Lets talk About It

Website: Lets Talk About It - Staying Safe Online (ltai.info)

provides advice for parents and carers to keep children safe from online radicalisatio

Digisafe

Website: Home (lgfl.net)

provides support for parents and carers to keep their children safe online, including tips to keep primary aged children safe online

Stop it Now

Website: Stop It Now! UK and Ireland | Preventing child sexual abuse

can be used by parents and carers who are concerned about someone's behaviour, including children who may be displaying concerning sexual behaviour (not just about online

Parent Zone

Website: | Parent Zone

provides help for parents and carers on how to keep their children safe online
Anti-Bullying and Hate Incidents
At Royds Hall Academy we work with students, parents/carers and the community to provide our students with a safe, secure and happy environment in which to learn. We expect high standards of behaviour and always encourage our students to develop into responsible and valued members of the community.
Bullying includes
Deliberately hurtful behaviour
Repeated often over a period of time
Difficult for those being bullied to defend themselves against
It usually takes one of four forms
Physical e.g. hitting, fighting, taking belongings
Verbal e.g. name-calling, insulting remarks – Any verbal bullying that is construed as racist, sexist or homophobic will result in a significant sanction. Leeds West Academy adopts a zero tolerance policy on this form of deeply offensive bullying
Indirect e.g. rumour-mongering, excluding someone from social groups
Cyber-bullying e.g. texting, use of websites etc.
Raising awareness through the curriculum
Bullying is addressed during Assemblies at the start of term, ensuring all students are clear about our expectations and also where/who to go to if they have any concerns.
Form Time address responsible friendships, peer pressure and peer on peer abuse so that students can identify unhealthy friendships.
Assemblies are periodically used as a vehicle for raising awareness, using relevant examples
Students actively contribute to the anti-bullying policy
An Anti-bullying week will take place each year, to raise awareness of different types of bullying and explore ways to prevent it from happening
All incidents are treated seriously by staff and referred to the Head of Year or senior member of staff as soon as possible.
Written statements are taken from all students involved
Both the 'victim' and the 'bully' are made aware that the academy views any instance of bullying very seriously
It is imperative that the victim is supported and is given help
Every effort must be made to resolve the situation immediately. Where appropriate, 'victim' and 'bully' should be brought together to discuss the incident within a supportive restorative meeting
There is accurate recording of all bullying or hate incidents. These are categorised to include bullying, , Homophobic Language or Behaviour, Racist Language or Behaviour, to allow analysis and targeted preventative education for identified students
Follow up procedures check that the bullying has not resumed and the views of both 'victim' and 'bully' are obtained.
The DSL will judge the seriousness of the incident. In the case of a minor 'one off' incidents, in which no physical harm is done, an internal sanction may be sufficient. Serious cases will be dealt with by the Senior Deputy Head and in these cases, parents must be informed and invited into the academy
Sanctions must be clear, consistent and appropriate to the seriousness of the incident
Where other strategies do not resolve the problem, permanent exclusion may be justified in the most serious and persistent cases, particularly where violence is involved
When investigating a fight, it is important to identify whether it has arisen through bullying. If a student has been severely provoked, this must be taken into account when dealing with the incident. If both parties have been provoked by third parties, it is important to identify the provocateur(s) and deal with them appropriately. N.B. We must never give the impression that we condone retaliation, although we should treat incidents of this nature sensitively.
Student Support
Once the incident has been dealt with, it is important that there are no further problems. The victim must be able to alert the child's Head of Year, senior member of staff of any repercussions and strategies should be put into place to allow this to happen. Similarly, the bully must be monitored so that no further incidents occur.
Click below for help and support
If you a parent/carer, family member, friend or member of the public and have concerns about the wellbeing or safety of a child then please take action. If you believe the child is in immediate danger then call the police on 999.
If you think a child in Kirklees is being abused or mistreated or you have concerns about a child's wellbeing or need advice and support about a child with a disability you should call and speak to someone at Kirklees Duty and Advice on 01484 456848. This number is available from 9am to 5pm Monday to Friday.
Further information on Kirklees Children's Safeguarding is available here:
www.kirkleessafeguardingchildren.co.uk
You can get further guidance from the NSPCC on 0808 800 5000 or www.nspcc.org.uk
See, Hear, Respond is a partnership between The Children's Society and other children's charities such as Barnardo's and Action for Children. The website contains information for Young Carers, wellbeing information and other guidance and can be found here: Children's Society
If you are a child who is being harmed or at risk of harm or believe you are in immediate danger then call the police on 999.
Duty and Advice (Social Workers) are available on 01484 456848 from 9am to 5pm Monday to Friday.
Childline is available 24/7 on 0800 11 11 or at www.childline.org.uk
There's a new campaign to help children recognise the signs of abuse. Please see the 'Something's Not Right' page on the NSPCC website: https://www.childline.org.uk/somethings-not-right
If you are an adult who needs support for yourself or if you believe you are in immediate danger then call the police on 999.
If you wish to report other non-urgent crimes then call the police on 101.
The Samaritans are available 24/7 if you need urgent help with your mental health on 116 123. You can get further advice from their website www.samaritans.org
Online Safety
A lot of safeguarding concerns we deal with at the Academy arise from students' use of social media. If you are being bullied, harassed or have faced abuse via a social media platform such as Facebook, Instagram, Snapchat or TikTok then please report it to the app. The majority of well-known apps will have a Help or Support area where you can make a report.
If you have been threatened online or someone is asking you to do something sexual or inappropriate then report this to the police on 101 (999 if it's an immediate threat) or report it via the CEOP website www.ceop.police.uk
There is information for parents on supporting their child to stay safe online here: https://www.tigermobiles.com/blog/how-to-protect-your-children-on-their-smartphone/
National Online Safety publish a number of guides for parents/carers on specific apps, websites, games and electronic devices. You can search for a specific guide here: national online safety you will need to register your details in order to download the guides, but they are free.
Other online safety resources are available from www.childnet.com and www.thinkuknow.co.uk
The Marie Collins foundations supports victims of online sexual abuse. They have lots of useful information and resources on their website, which can be found here: www.mariecollinsfoundation.org.uk
Forced Marriage and So-Called Honour-Based Abuse
If you believe that yourself or someone else is at risk of forced marriage or so-called honour-based abuse then please seek support. If you feel able to, please contact the police on 101 or 999 (depending on the urgency).
Karma Nirvana is a leading UK charity for forced marriage and so-called honour-based abuse and they can support you to get help. You can find information on their website karmanirvana.org.uk or by calling their helpline on 0800 5999 247 from 9am to 5pm Monday to Friday.
Prevent
Prevent is part of the Government's counter-terrorism strategy. If you have concerns that someone you know is being radicalised, expressing extremist views or taking part in terrorist activities then please report this. If you believe something illegal is taking place call the police on 999.
Kirklees Prevent Hub is available on 01924 483747. For more information see: https://www.kirklees.gov.uk/beta/community-safety-partners/prevent.aspx
For further information on radicalisation and extremism please see: https://www.ltai.info/
Bullying
Bullying is taken very seriously at the academy. If you feel that your child is being bullied please speak to their Head of Year in the first instance.
If you are a child and want to report bullying via email, please email royds.help @sharemat.co.uk
The Diana Award provide useful information on dealing with bullying. This can be found here: https://www.antibullyingpro.com/resources
Drugs, Substances and Alcohol
Students and Parents/Carers are able to access support from a couple of local organisations
The Base are a free and confidential drug and alcohol service for young people up to the age of 21 in Kirklees. They can support students who are using drugs and/or alcohol themselves. They also support students who are affected by parental substance or alcohol misuse. Their website is here: https://www.changegrowlive.org/the-base-kirklees/info
CHART supports adults who have problems with drugs or alcohol. Find out more here: https://kirkleesinrecovery.com/services/chart-kirklees/
Domestic abuse:
Our school is part of Operation Encompass. This is a police and education early intervention safeguarding partnership which supports children and young people who experience Domestic Abuse.
Operation Encompass means that the Education Safeguarding Service will share information about Domestic Abuse incidents with our school prior to the start of the next school day when the police have been called to a domestic incident.
Below are some sources of support for Domestic Abuse
Police – 101/999

- Pennine Domestic Abuse Partnership (PDAP) – 0800 052 7222 24 hour helpline – support advice and information and access to refuge/safe accommodation including information about all PDAP services. Live online chat also available during certain hours, www.pdap.co.uk

- National Domestic Abuse Helpline – 0808 2000 247. 24 hour helpline. Live online chat also available during certain hours

- Childline - 0800 11 11

- Domestic Abuse Helpline for Men, advice line 0800 8010327 mensadviceline.org.uk

- Samaritans – 116 123, 24 hour free helpline for emotional support www.samaritans.org

- Bright Sky, Free mobile app to download providing support and information
Community Support
There are a number of local charities and organisations who are providing support to families at the moment.
The Branch
The Branch has evolved from the work taking place at The Jubilee Centre, it provides support for the community and runs several community groups.
Jubilee Centre, Market Street, Paddock, HD1 4SH 01484 551551 info@thebranch.uk